The latest technologically advanced truck
A unique vehicle specifically designed for medical needs.
This customized vehicle is tailor-made thanks to unique manufacturing processes. Toutenkamion has been a pioneer in injection moulding of polyester since 1966. The unique technology developed by Toutenkamion enables a one-shot injection moulding of structural sandwich panels measuring 15m x 3.3m and requiring no additional steel framing or reinforcing.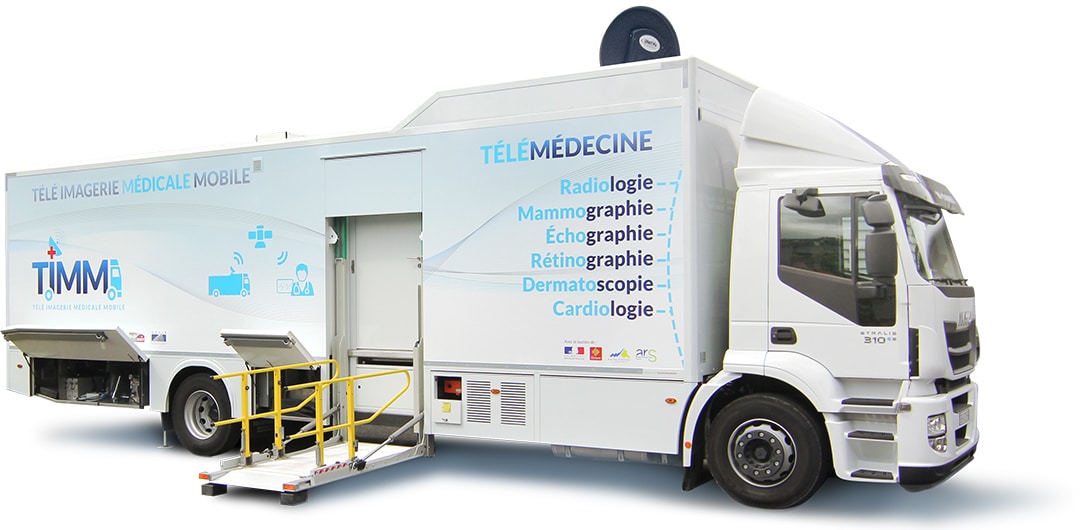 Accessible to any patient, a liftgate enables access to handicapped people and people with reduced mobility or on stretchers with minimal body strain for the staff.
Self-sufficient in energy
A group of 12 batteries of 24V5kWh combined with five converters enables to supply power for the medical and computer equipments of the vehicle all day long. Nine solar panels are installed on the roof of the vehicle and produce about 3kWh/day in winter and up to 12kWh/day in summer.
The system is autonomous and transparent for the user.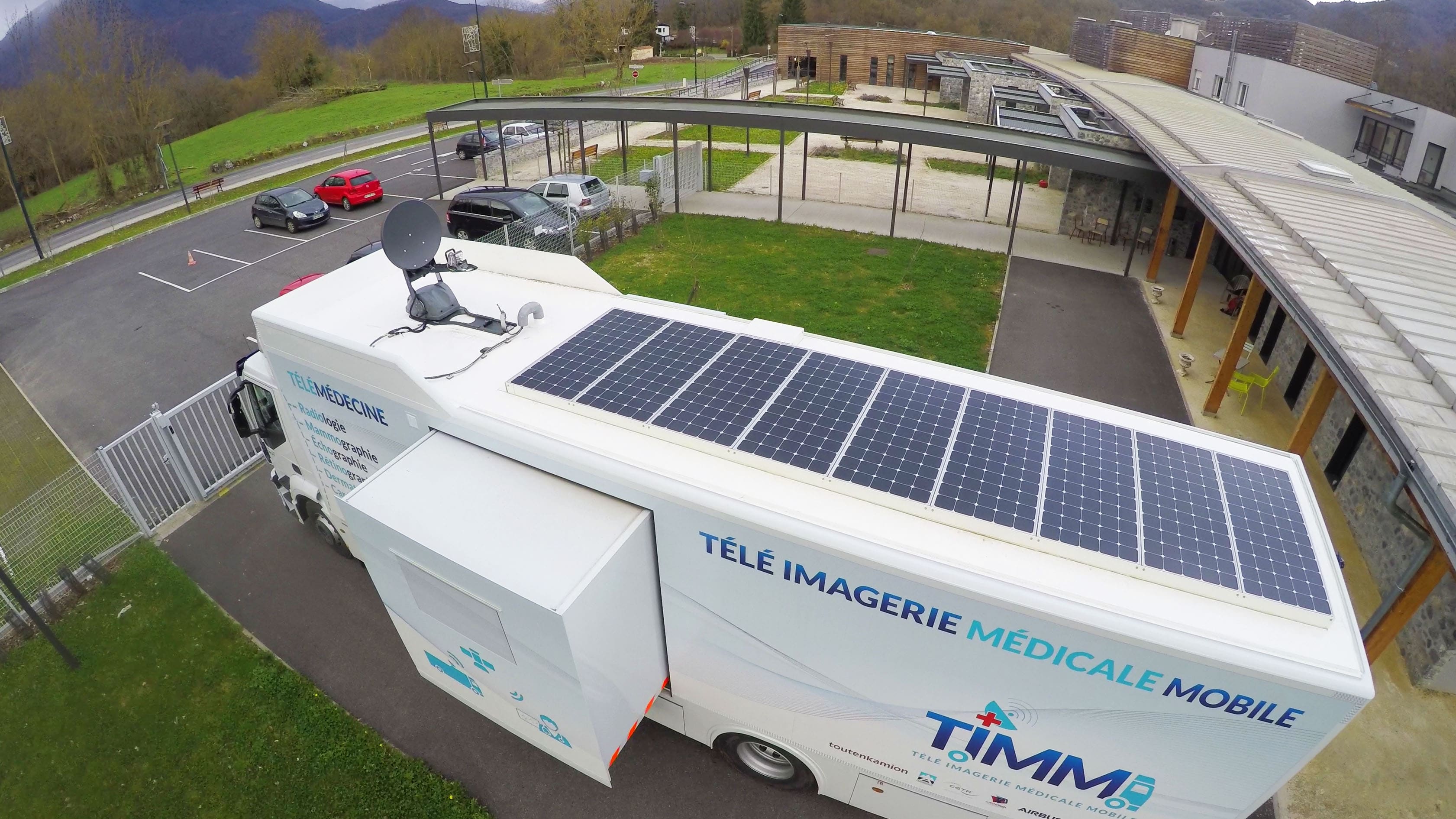 Equipped with a lead-lined room
The walls, the partitions and the doors of the X-ray examination room are made up of a lead sheet up to 2 mm to 4mm thick. In accordance with regulatory requirements and the NFC 15-160 standard, this lead sealing enables one to perform X-ray imaging with X-ray exposure only for the patient not for users.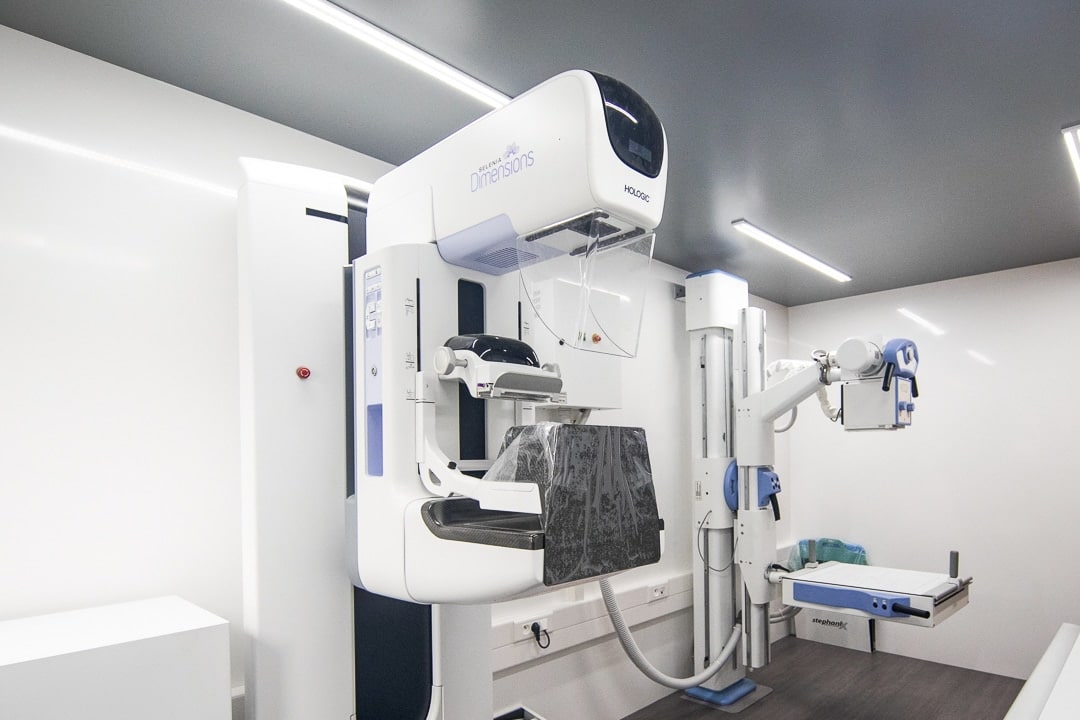 Reversible air conditioning system
The air conditioning system is composed of a compressor installed outside and supplying indoor evaporators. The reversible system (heating and cooling) is perfectly sized to ensure an optimized comfort for users (patients and healthcare staff).
You wish to meet us ou have more information about TIMM?